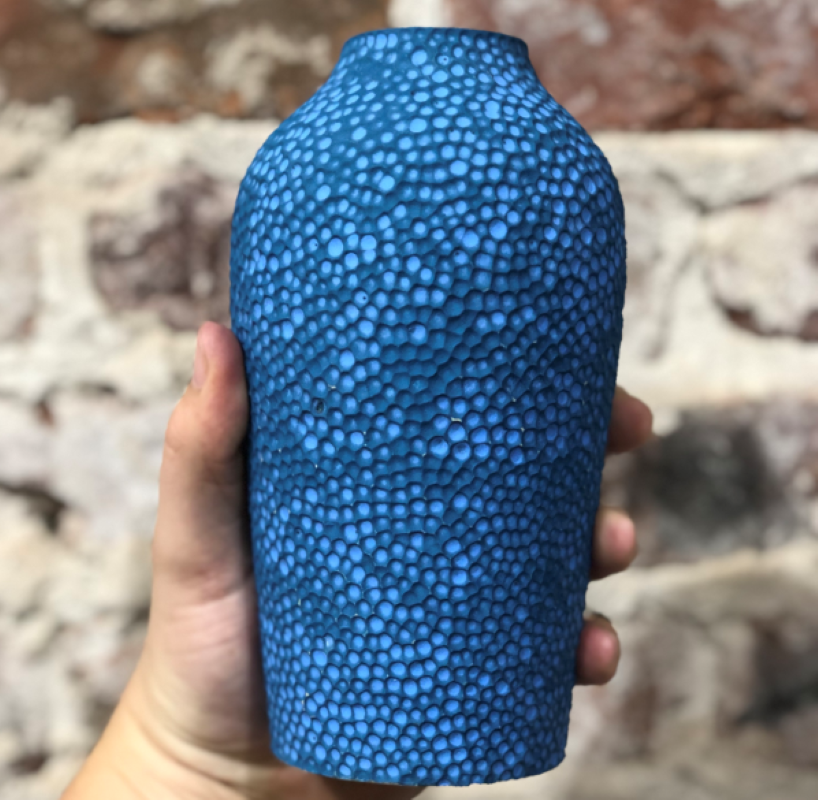 ABOUT ALEX BECK CERAMICS
I like every piece that I make to look and feel one of a kind. As a result I will rarely finish a planter, mug, bowl, vase, or tea pot without some type of texture or surface design element.
I currently work out of two studios in San Francisco: Ruby's in the Castro and Brick & Mortar.  When I'm at Ruby's, I like to carve texture and use their nice selection of quality high fire glazes. At Brick & Mortar I like to use under glazes to get bright colors and surface patterns I'm unable to get at Ruby's.
At both of the studios I constantly test and experiment with texture, color, and function to create unique pots. Another thing I like about both studios is I constantly continue to learn more info about pottery and techniques through the unbelievable people and pottery communities.
Please feel free to reach out for more info about Alex Beck Ceramics by email or through the contact page!
My Story
I started ceramics in high school. I attended a public school outside Indianapolis and took every art class that was available. Fortunately, our school offered 3 ceramic classes which served as an introduction to all things clay. After a few classes, I figured out I enjoyed the wheel most. My senior year, I took an AP Art Studio class where my focus was wheel thrown ceramics.
After high school I took a break from ceramics. Following graduating college and moving out to the Bay Area I knew I wanted to get back into it. To get back into ceramics I started taking classes at Ruby's in the Castro.
Today I work out of two studios and teach all levels of wheel as an instructor at studios across the city. I also regularly sell my work at craft fairs around the Bay Area and a few stores carry my work as well.
Wholesale
If you are interested in adding some of my work at your boutique retail shop, I have a list of wholesale products available in the Made to Order section of my shop.
Please allow 30-45 days for me to create your order depending on size. For larger orders you may expect up to 2 months wait.
You can currently find some of my work at:
Red Ranch Shoppes (Fortville, IN), Succulence (Bernal Heights), Plant Therapy (Market St.), Urban Scout (Noe Valley & Reno, CA)
Comments are closed.